BY ED TOBIAS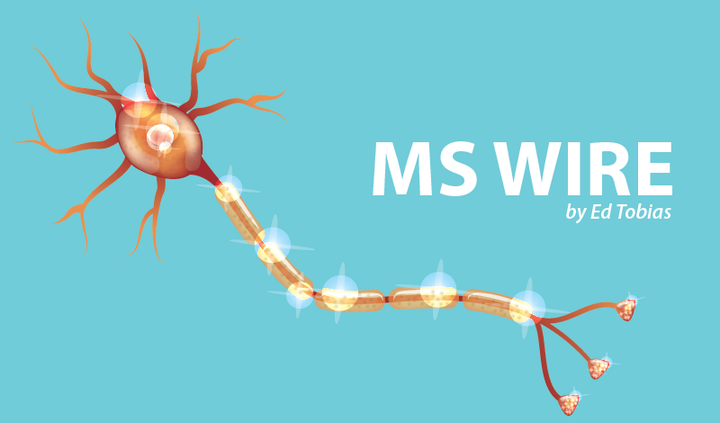 Last October actress Selma Blair revealed that she'd been diagnosed with multiple sclerosis (MS). She did it by posting the announcement on her Instagram account.
Back then she wrote, "I have MS and I am ok." She described her symptoms in some detail, but her overall viewpoint was generally positive.
"I am disabled. I fall sometimes. I drop things. My memory is foggy. And my left side is asking for directions from a broken gps. But we are doing it. And I laugh and I don't know exactly what I will do precisely but I will do my best."
At the time I wrote a column saying that I thought using social media for the announcement was a good thing. I thought the actress would put a human face to our disease and could reach out, using her "star power," to a demographic of people with MS who might need that kind of positive encouragement.
Recently, Blair again reached out by posting on Instagram. But this time I'm undecided about whether this is a good or bad thing. She describes her MS like this:
"It is uncomfortable. It is a stadium of uncontrollable anxiety at times. Going out, being sociable holds a heavy price. My brain is on fire. I am freezing. We feel alone with it … I choke with the pain of what I have lost and what I dare hope for."
That Instagram post has generated more than 47,000 "likes," but also some media headlines like these:
"Selma Blair Shares Heartbreaking Post About Multiple Sclerosis Battle: 'We Feel Alone With It'"— The Inquisitor
"'Every day is a struggle with multiple sclerosis': Selma Blair" — Windsor Star
"Bedbound Selma Blair shares painful truth of living with multiple sclerosis as she 'chokes at what she's lost' " — Metro UK
Good or bad?
All of us with MS can identify with these feelings and we want people to understand what we go through. On the other hand, do we want to paint ourselves as heartbroken, always struggling, and "choking" over our loss? Granted, some of the problem lies with clickbait tabloid journalism. But isn't some of it also because of the way in which Blair has chosen to, publicly, deal with her MS. We all need a place to share the fears and concerns that we have about our disease. But is it ideal to share them on an Instagram post to more than 800,000 followers, knowing that the post will be relayed by social and traditional media outlets to millions more?
Maybe posting to one of the many closed MS groups on Facebook would be a better way of sharing. On the other hand, Blair is upfront with her many fans. Maybe that's not such a bad thing.
What do you think?
Source:https://multiplesclerosisnewstoday.com